ABOUT THE SHOW
The Loud House follows the daily adventures of Lincoln Loud, an eleven-year-old boy with ten sisters. In each episode, Lincoln must find a new way to solve the problems that face his huge household. The series was created by animation veteran Chris Savino and currently airs on Nickelodeon.

POLL
Which episode was your favorite Loud House special?
THE LOUD HOUSE QUIZ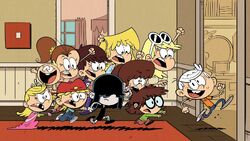 Try out your The Loud House knowledge in this Quiz.
FEATURED VIDEO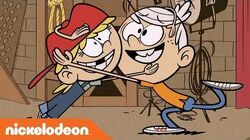 WELCOME TO THE LOUD HOUSE WIKI!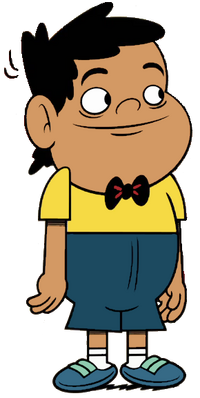 Carlos Jr. (CJ) Casagrande is a minor character in The Loud House, who made his first appearance in "The Loudest Mission: Relative Chaos".
Carlos Jr. has Down syndrome, and this can easily be spotted by his child-like actions, while in his teen years. He loves to play children games like pirates and superheroes. He easily befriended Lincoln.
Carlos Jr. Casagrande is voiced by Jared Kozak, Carlos Jr. Casagrande is Kozak's first voice role on the series.
"The Loudest Mission Relative Chaos" is the seventy-sixth episode, as well as the second full-length episode, of The Loud House. It premiered in the United States on May 29, 2017. It was written by Sammie Crowley, Daniel Dominguez, and Whitney Wetta, directed by Chris Savino, and storyboarded by Miguel Puga, and Jordan Rosato.
In this episode, Ronnie Anne and Bobby visit their crazy extended family, Bobby fits in great, but Ronnie Anne struggles with the smothering nature of their relatives.