ABOUT THE SHOW
The Loud House follows the daily adventures of Lincoln Loud, an eleven-year-old boy with ten sisters. In each episode, Lincoln must find a new way to solve the problems that face his huge household. The series was created by animation veteran Chris Savino and currently airs on Nickelodeon.

POLL
Which recent premiere did you like best?
THE LOUD HOUSE QUIZ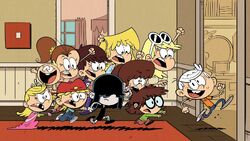 Try out your The Loud House knowledge in this Quiz.
FEATURED VIDEO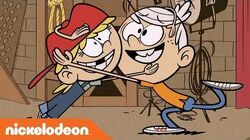 WELCOME TO THE LOUD HOUSE WIKI!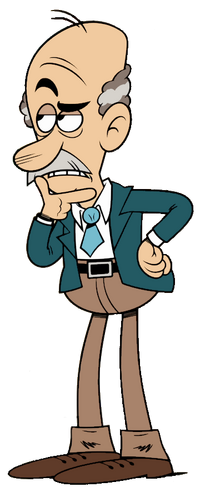 Wilbur Huggins is a minor character in The Loud House. He is the principal of Lincoln's school and he was first mentioned in "Making the Grade". In the episode "Pulp Friction", he confiscated the home made comic of Lincoln and Clyde at school and put them in detention for bringing the comic to school as an excuse. In truth, like the boys, he wanted to win a comic contest and believed they would win over him, so he locked them to eliminate his competition. When they found this out, he realized he was a jerk to them and gave up.
Wilbur Huggins is voiced by Stephen Tobolowsky, he's most famous for his roles in the films Groundhog Day and Memento. Wilbur Huggins is Tobolowsky's first voice role on the series.
"Pulp Friction" is the seventy-third episode of The Loud House. It premiered in the United States on April 14, 2017. It was written by Karla Sakas Shropshire, directed by Kyle Marshall, and storyboarded by Ari Castleton and Darin McGowan.
In this episode, Lincoln and Clyde submit an Ace Savvy comic to a meet-the-creator contest, but are foiled by a surprising nemesis.